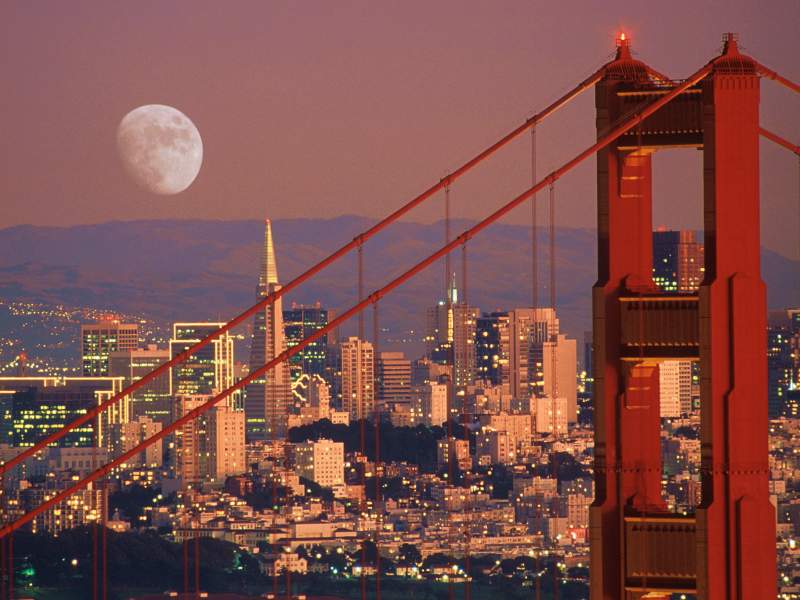 I am so excited! My husband and I began making our Christmas plans over the weekend, which also happen to be belated honeymoon plans and one-year anniversary plans. Can you guess where we're going?
Napa Valley and San Francisco!
We couldn't be happier. You see, we've been trying to go on our honeymoon for a year, ever since our wedding, after which we took a lovely mini honeymoon in New York and excitedly awaited an opportunity to take a longer vacation together. Originally our plans were to go to Rome, but life (aka. The Army) had other plans for us. After trying to make a European trip happen for months and having no luck, we decided that going on our honeymoon and spending time together was more important than holding out for a vacation abroad. So we embraced the spontaneity that is sometimes required in military life and decided to take our honeymoon here in the USA! And as my mother-in-law pointed out, Napa Valley is as close to Italy as is possible while staying in the States. Indeed.
We are staying in a cozy B&B/Inn in Napa Valley for one week and then driving down to San Francisco to explore the city for five days. One of my best friends from college just bought her first home in the marina area in San Francisco and she has graciously offered to let us stay with her for a few nights, and I found a gorgeous hotel that we'll stay in (at winter/government rates!) for our anniversary and New Years Eve.
We have plans to eat incredible food the whole 12 days, visit several wineries, attend a cooking demonstration at the Culinary Institute of America, hopefully attend a Christmas concert, and spend a lot of time walking and exploring and sleeping in and just chatting together. We are looking forward to finding a beautiful church to attend on Christmas Eve and are very excited that our room has a fireplace in it, to make Christmas morning extra cozy. My husband has been to the San Francisco area before and he wants to take me to see the Redwoods--he said he wants to watch my eyes as we drive up to the forest. I hope to see some museums and art galleries when we're in the city, too.
There's so much to do, and SO much to celebrate! The one piece we will miss this Christmas is seeing both of our families, but they have been so understanding and are just as excited as we are that we're finally taking our honeymoon. We hope to see them early in 2013.
Now--do any of you have recommendations for us? Restaurants, your favorite wineries, things to do in the Bay Area? If you're from California or have visited, we'd appreciate any and all suggestions. We leave in two and a half weeks!